Wooden Box Diddly Bo
Price: £45.00
Product Details
A handcrafted, wooden box diddly bo based on a cigar box design. This unique one string guitar has a great sound, enhanced by tiny air holes. It will come with a finger slide and plectrum. A name or other personalised detail can be added to the neck or body on request.
Please note that the diddly bo will be made to order and dispatched within 28 working days.
Delivery & Returns Policy
Item must be signed for on delivery.
Return within 14 days in unused condition in suitable packaging.
Buyer to pay return postage.
Products for Sale by Arcadia Guitars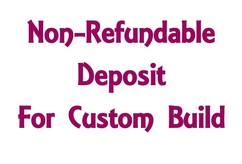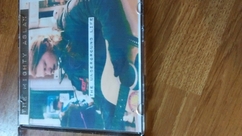 Price: £5.00
Delivery From: £8.00
Delivery & Returns Policy
The Underground Life CD comprising of songs composed and performed by Josh aka The Mighty Aslan. You can hear a small sample by going to The Mighty Aslan on Sound Cloud to hear Josh perform The Storm..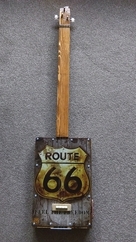 Price: £70.00
Delivery From: £8.00
Delivery & Returns Policy
A handcrafted three string guitar with a unique sound and which can be played acoustically or electrically. This popular design can be played using a plectrum and slide, ensuring you can produce the sound..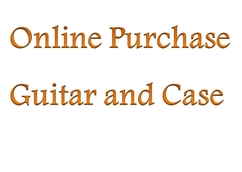 Price: £95.00
Delivery From: £8.00
Delivery & Returns Policy
Your guitar is ready for dispatch. I look forward to receiving the payment so it can be sent out to you. Many thanks Arcadia Guitars UK