Violin Sweet Dreams Bottle
Price: £30.00
Product Details
Beautiful bottle.. this has owls on the back and a sweet picture inside..
Delivery & Returns Policy
I value my creations.. I will ask DPD for a quote .. Expect it won't be as much as this but I really do not want it broken as replcement is difficult
Products for Sale by Masquerade Gothique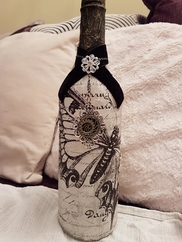 Price: £25.00
Delivery From: £12.00
Delivery & Returns Policy
Steampunk style butterfly bottle with Cameo decoration that can double as pendant.. Peep inside and see....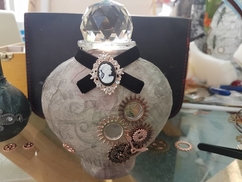 Price: £60.00
Delivery From: £12.00
Delivery & Returns Policy
Unique Poison Apple Spell Bottle..Peep inside to see.....a poison apple spell , a poison apple and a skull.. Crystal ball stopper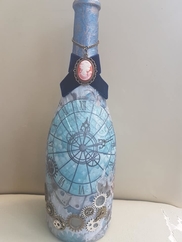 Price: £30.00
Delivery From: £12.00
Delivery & Returns Policy
Steampunk-style clock adorns this heavy botle with Cameo pendant and peep-inside yin&yang dragons