Upcycled Jewellery Box
Price: £12.00
Product Details
Lovely medium/large jewellery box also up cycled and refurbished with TLC

In good clean condition, with very little wear inside drawer from lack of previous owners use.
Delivery & Returns Policy
Returns are welcome with full refund if item is not satisfactory.
Second class post within 7 days delivery. Other delivery options available upon request.
Products for Sale by Carmelina's Vintage Creations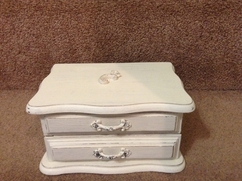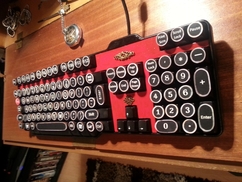 Price: £38.00
Delivery From: £3.00
Delivery & Returns Policy
This lovely hand decorated inspired Victorian Steam Punk Keyboard is made upon request, It will be completely bespoke and made to order so will be completely unique. It will be compatible with most PC..