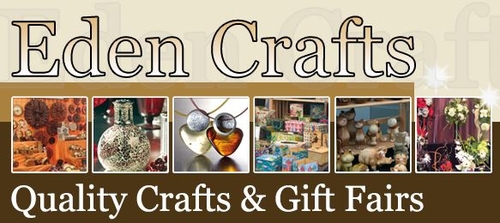 Ideal Stallholders for this event
Beauty
Candles and Wax Melts
Cards & Gift Wrap
Ceramics and Pottery
Craft Supplies
Cross Stitch & Tapestry
Gifts
Hair Accessories & Millinery
Handmade & Handcrafted
Jewellery
Knitting and Crochet
Leather

The Great Yorkshire Show
Date:
09/07/2019 to 11/07/2019
Venue:
Great Yorkshire Showground
Address:
Wetherby Road
Harrogate
South Yorkshire
HG2 8PW

| | |
| --- | --- |
| Event Organiser: | Eden Crafts |
| Organiser Contact: | Dina Samara |
| Contact Number: | 02087884434 |
| Number of Stalls: | Variable |
Customer Arrival Time: 08:30
Customer Departure Time: 19:00
Admission Price: See Website
Stallholder Arrival Time: 00:00
Stallholder Departure Time: 00:00
Cost of Stall: £See Below
Event Type
Agricultural Shows
Event Details
The Great Yorkshire Show.
9/7/2019 to 11/7/2019
Great Yorkshire Showground, Wetherby Road, Harrogate, HG2 8PW
The Great Yorkshire is the biggest and most important agricultural show in the north of England. In 2018 there were in excess of 134,000 visitors over the three days, 73% of whom were ABC1. The average transaction was £89. The show is supported by a £250,000 advertising campaign and the Eden Crafts marquee is in a superb location on the showground and has the benefit of wooden flooring.
The show features top class show jumping, countryside pursuits and excellent horticultural displays as well as a plethora of trade stands and craft marquees. High quality shopping features strongly at this show.
Tuesday 9th – Thursday 11th July
Set Up; Monday: 12.00 noon - 8.00 pm, Tuesday: 7.00 am – 8.00 am
Trading; 8.30 am – 7.00 pm
Space; 8ft x 6ft. This space includes the access to your stand.
Price; £549.00 Extra 1ft x 6ft: £68.62
Electrics; £15.00 (Maximum 500w per 8ft stand)
Table; £10.00
Chair; £2.00
www.edencrafts.co.uk/index.asp