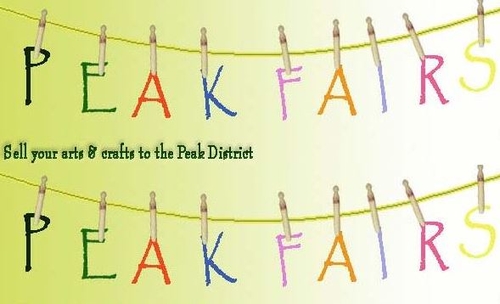 Ideal Stallholders for this event
Animals and Pets
Antiques & Furniture
Art & Design
Baby and Children Gifts and Services
Bath & Body
Beauty
Books
Cakes & Baked Goods
Candles and Wax Melts
Cards & Gift Wrap
Ceramics and Pottery
Chocolate & Confectionary
Clothing and Shoes
Craft Supplies
Cross Stitch & Tapestry
Decopatch
Dolls Houses & Miniatures
Embroidery
Event Catering & Event Entertainment
Fabric Items
Face Painting & Glitter Tattoos
Floristry & Floral Arrangements
Food and Drink
Garden & Outdoors
Gifts
Glass & Mosaic
Gothic, Steam Punk & Alternative
Graphics, Logos & Business Cards
Hair Accessories & Millinery
Handbags and Accessories
Handmade & Handcrafted
Holistic Therapies
Home Decor
Jams, Chutney & Preserves
Jewellery
Knitting and Crochet
Leather
Lingerie
Music & Entertainment
Mythical and Fantasy
Needle Felt & Textile Art
Papercraft
Party Supplies & Home Party Events
Personalised & Customised Gifts
Photography
Polymer & Fimo Clay
Preloved
Psychic Reading
Recycled, Ethical, Fair Trade & Organic
Seasonal/Special Occasion
Shabby Chic
Sock Animals, Teddy Bears & Dolls
Spiritual Gifts
Stationery & Invitations
Toys and Games
Vintage
Wedding
Woodcraft & Metalwork

The Bakewell Craft & Gift Fair
Date:
01/08/2017 to 31/08/2017
Venue:
Brigade Hall And Medway Centre
Address:
Bath Street
Bakewell
Derbyshire
DE45 1BX

| | |
| --- | --- |
| Event Organiser: | Bakewell Craft & Gift Fair |
| Organiser Contact: | Stuart Green |
| Contact Number: | 07765404354 |
| Number of Stalls: | Variable |
Customer Arrival Time: 10:30
Customer Departure Time: 16:30
Admission Price: FREE
Stallholder Arrival Time: 09:30
Stallholder Departure Time: 16:30
Cost of Stall: £16
Event Type
Craft Fairs
Markets
Event Details
The Bakewell Craft & Gift Fair
Since first opening in 1991 this very well established and popular Craft & Gift Fair has attracted thousands of visitors from all over the UK and abroad. Our annual Summer Fair is open Saturday and Sunday and will be held in both the Medway Centre and the Brigade Hall (both Halls have kitchen & toilet facilities) Also the popular Medway Cafe will be open with a good variety of Food & Drinks for sale.
Both Craft Halls are located just Through the Gardens in Bakewell Town Centre, the very busy tourist destination in the Peak District Park. Saturday to Monday table hire is only £16.00 per day for one 6ft x 2ft (includes electric supply) and single days are OK to book ~ Other table size options are available. Please ask for details & costs. Thank You
Please Note, no deposit or payment up front required, you simply pay on the day after booking online and receiving confirmation ~ Unloading and parking is outside both Halls and free. Open from 10.30am until 4.30pm with Free Admission.
peakfairs.co.uk/future_events.html
Car Parking Information
Stallholders - Please Note on site parking outside the hall is included