Swirl Earrings
Price: £15.00
Product Details
Stunning yet simple swirl earrings with a gun metal grey metallic feel.
Lovely for a gift or treat for yourself !
Delivery & Returns Policy
All orders are sent out within three working days. They are dispatched by royal mail first class signed for mail which ensures a safe arrival.Please allow time for your order to be received.
If for any reason you are unhappy with your purchase then please feel free to contact me ASAP via email or phone, I check every item before it is dispatched to ensure you receive a quality product. All my pieces are beautifully made and I'm sure you will be happy but if you are not then i need to know why as I value everyone of my customers.
I want you to be happy so if your not then pls Return within 10 days for full refund.
P.s If you are anything like me and you love your accessories then you'll probably be sleeping by the letter box ! I want you to love Zakatek London as much as i do.
xx
Products for Sale by Zakatek London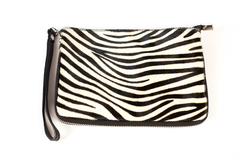 Price: £30.00
Delivery From: £1.50
Delivery & Returns Policy
Soft to the touch -These Cow & Zebra leather clutches are ideal for the evenings or a classy daytime look. It's a perfect size to fit all precious belongings in. Dimensions Width 9 Inches Depth..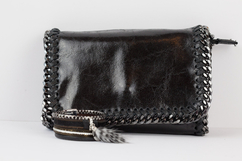 Price: £45.00
Delivery From: £1.50
Delivery & Returns Policy
Stunning Leather chain bags with zip close, I love these bags and if I could have every colour I would ! The Gorgeous chain detail around the bag adds to any casual or evening look. Measurements Width..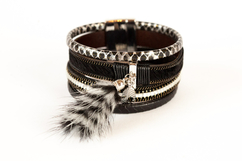 Price: £18.00
Delivery From: £1.50
Delivery & Returns Policy
I used to wear lots of different individual leather bracelets on my wrists , they were great but sometimes they would just all bunch together and you couldn't see all of them so i decided to design one..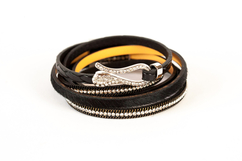 Price: £15.00
Delivery From: £1.50
Delivery & Returns Policy
Leather and suede wrap with diamante feature. Very secure magnetic close