Spring Flowers Arts & Crafts Style Quilt Kit, Blue
Price: £20.00
Product Details
A stunning Quilt Panel Kit, featuring Spring flowers, 'Tiffany' designed by Chong A Hwang for Timeless Treasures, New York. This is very reminiscent of the arts & craft movement, and is in vivid blues. The panel measures approx 23" x 45" (45cm x 112cm) and is in pure cotton. The kit comes complete with wadding and backing fabric. This can be used as a wall hanging or integrated to make a feature quilt
Delivery & Returns Policy
Standard terms apply
Products for Sale by Scissor Stitch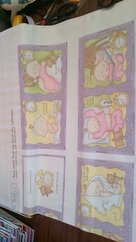 Price: £15.00
Delivery & Returns Policy
Beautiful Baby Book Kit in 100% pure cotton, from a panel from 'Studio e' design house; complete with easy to follow step by step instructions. Kit contains 1 x panel & 3 pre-cut pieces of quilters..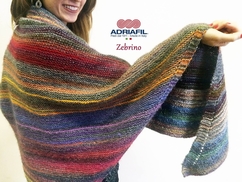 Price: £20.00
Delivery & Returns Policy
Elegant & Stylish Shawl Knitting Kit. Easy for beginners, as it is simple garter stitch. You don't even need to purl! Just knit. You get 5 x 50g balls of Zebrino self striping wool by Adriafil (Italy)..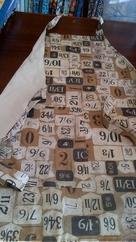 Price: £18.00
Delivery & Returns Policy
Gorgeous retro apron, full size, in pure cotton. Made in our workshop, this is fully lined, with same fabric waist & neck ties. This is one size (approx 29" long by 23" wide) this will easily fit from..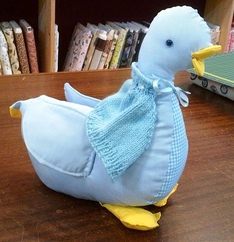 Price: £15.00
Delivery & Returns Policy
Meet Emmeline Duckett (Emmy the Duck). First in our new range of traditional toys you can make yourself. The kit comprises pre-cut pieces, safety eyes & is ready to sew. When complete Emmy is approx 32cm..