Soft White Fur Polar Bear With Hat And Scarf 36cm
Price: £22.00
Product Details
Gorgeous Christmas Soft White Fur Polar Bear With Hat And Scarf 36cm High .
He would make a lovely addition to your Christmas decorations.
Lovely soft fur with grey scarf and hat.
Delivery & Returns Policy
items will be posted the day after payment received.
Products for Sale by Orange Grove Crafts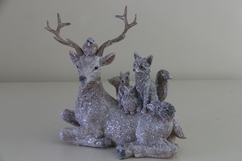 Price: £21.00
Delivery & Returns Policy
Gorgeous Christmas Resin Glitter Deer With Woodland Animals. This is a lovely Christmas decoration approx 16cm Length 17cm Tall. Glitter deer with a squirrel,hedgehog ,fox owl and bird.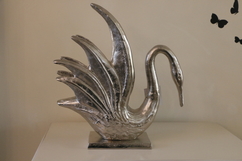 Price: £55.00
Delivery & Returns Policy
Stunning Silver Coloured Nickel Aluminium Swan Sculpture 39cm High This is a beautiful sculpture showing all the grace and beauty of the swan. Looks Fabulous as a stand alone piece on a table or Fireplace..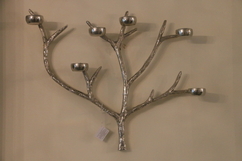 Price: £45.00
Delivery & Returns Policy
Silver-Effect Wall Mounted-Large-Branch-T-Lite-Holder Stunning 50 cm Wide This is a gorgeous piece looks so effective when lit (see picture ) Holds 6 T -Lights 50cm Approx Wide 43 cm approx Height..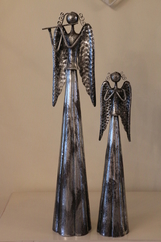 Price: £16.00
Delivery & Returns Policy
Lovely Christmas decoration to stand on a fireplace or table. The Small Angel is praying. I also have the Large Angel 56cm High listed and they look stunning on their own or together as a pair.