Snuffle Matt
Price: £17.50
Product Details
This Matt is designed to hide your dogs food or treats. He/she will then have to snuffle out the food keeping them occupied and slow down a dog who scoffs their food. The base is made from heavy duty rubber and the material is fleece.
Delivery & Returns Policy
Returns accepted within 14 days
Products for Sale by Sew so Nice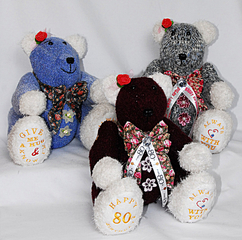 Price: £75.00
Delivery From: £4.00
Delivery & Returns Policy
śREMEMBER MEť MEMORY BEAR. We make a bear totally bespoke to you, made from scratch with either cherished clothing supplied by you, or we can designed a bear to your specification and taste from our..