Small Decorative Glass Angels
Price: £5.00
Product Details
These Angels are in white and pink, they have AB crystals on their wings and dress. Can be done in any colour. Please get in touch if you would like to order a different colour.
Delivery & Returns Policy
If the item is damaged in transit, it can be returned and fixed at Denlyns cost. If the item is not what you wanted or expected, then the cost of return is met by the customer.
Products for Sale by Denlyn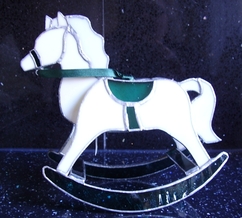 Price: £35.00
Delivery From: £1.50
Delivery & Returns Policy
The rocking horse does rock back and forth. If the colour is not what you want you are welcome to order other colours. This is a popular Christening present, and can be engraved with Name, date, time..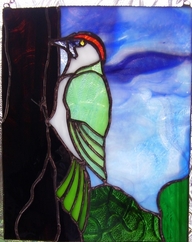 Price: £35.00
Delivery From: £1.50
Delivery & Returns Policy
There are only 3 types of Woodpecker in the UK, this is the Green Woodpecker. It has been done in semi-translucent and opalescent glass. Size H: 23cm (9ins) x W: 18cm (7ins)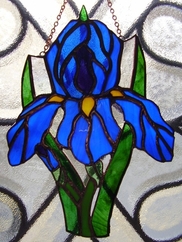 Price: £22.00
Delivery From: £1.50
Delivery & Returns Policy
A beautiful blue iris done in stained glass. H: 22cm (8.5ins) W: 15cm (6ins)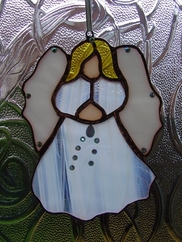 Price: £10.00
Delivery From: £1.50
Delivery & Returns Policy
The angel has AB crystals on her wings and dress. H:13cm (5ins) W: 10cm (4ins)