Ring- Costume - Very unusual
Price: £10.00
Product Details
Stunning Ring. Amber coloured with silver.
Goes well with any outfit, a real statement piece.
size medium
Delivery & Returns Policy
If you at all dissatisfied with your purchase please get in touch.
Please remember that most of our items are preloved, and sometimes have wear and tear marks on them.
We sterilise all jewellery before sale, and where necessary repair, restring or add new ear posts.
Products for Sale by Lost Treasures Recycled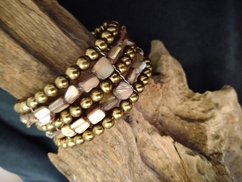 Price: £3.00
Delivery From: £1.50
Delivery & Returns Policy
Gorgeous slave style expandable bracelet, looks like several worn together. really easy piece to wear - brighten up your outfit browns and bronze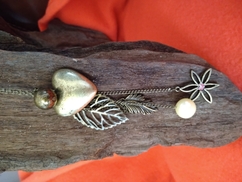 Price: £7.50
Delivery From: £1.50
Delivery & Returns Policy
Recycled and reworked necklace. long. lovely browns and bronzes with a pearl very stylish to wear Eco friendly gift boxed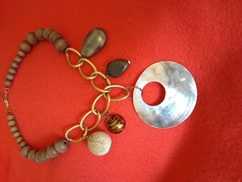 Price: £12.00
Delivery From: £1.50
Delivery & Returns Policy
Absolutely stunning one off handmade necklace this is a lovely statement piece which goes well with any outfit a real eye catcher in browns and creams gift boxed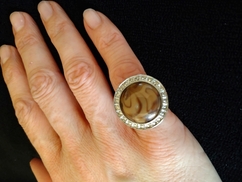 Price: £7.50
Delivery From: £1.50
Delivery & Returns Policy
Beautiful round brown ring, with silver edging. a real statement piece gift boxed