Pure Crafters and Craft Supplies
Contact: Tammy Grigg
Counties: Northamptonshire
Contact Number: 01933770110
Product Types
Craft Supplies
Company Overview
Pure Crafters and Craft Supplies was founded in 2013 by Tammy Grigg and Brooke Morris. Their love for crafting meant that they hatched a plan to bring craft to other people through the craft supplies business and selling crafts from the local area and wider afield.
Address
Pure Crafters and Craft Supplies
26a Irthlingborough road
Finedon
Wellingborough,Northants
nn9 5nf
Products & Services
We offer crafting classes .we also stock a wide range of craft supplies including paper crafts ,wool,needles ,felt,baking, decopatching ,rubber stamps ,dies,embossing supplies,scrap and haberdashery.
Company Profile
In august we will have been open for a year ! I therefore felt it was high time I introduced myself! I am Tammy Grigg who, just a year ago, was a stay at home Mum with 4 kids and a passion for craft.
Tammy Grigg
I had been making cards for 10 years and running craft fairs in Enfield, North London for 9. I had also set up Rose of the Shires craft group when we moved to Northamptonshire 8 years ago which took off on Facebook in a big way the previous year. This was the same year I met Brooke, my crafting buddy and best friend who also shared a passion for craft, in particular, Deco-patch. Brooke and I were travelling back from a destash sale one dark night, dreaming of how we would love to have a craft shop in the future. Here we are a year on, living our dream!
However, it isnt just OUR dream, we carry the hopes and dreams of around 40 other passionate, dedicated crafters who entrust their precious works of art to Brooke and I. We strive to get the customer through the door who will appreciate the time, effort and love that has gone into creating that piece and walk away with it through the door. We are very proud to be the face of these crafters, most of whom are local, although we do stock work from crafters as near to us as Essex or as far away as Cornwall!
We also stock a wide and ever growing range of craft supplies. We are at the moment counting down the days to the big trade show we go to in Birmingham. It was Brookes first visit last year and her face was a picture, not just like a kid in a sweet shop but more like stunned amazement at all the craft stuff all in one huge big room! We love helping the customer find the right product and giving advice where we can, finding out information to answer questions to which we do not yet know the answer.
Brooke and I live and breathe Pure Crafters, it is deeply entwined into our lives and we are enjoying watching it grow and are dedicated to making it a success, giving our crafters (and our customers) wings to take their craft to the next level.
Message Pure Crafters and Craft Supplies
Pure Crafters and Craft Supplies are attending:
Not attending any listed events.
Products for Sale by Pure Crafters and Craft Supplies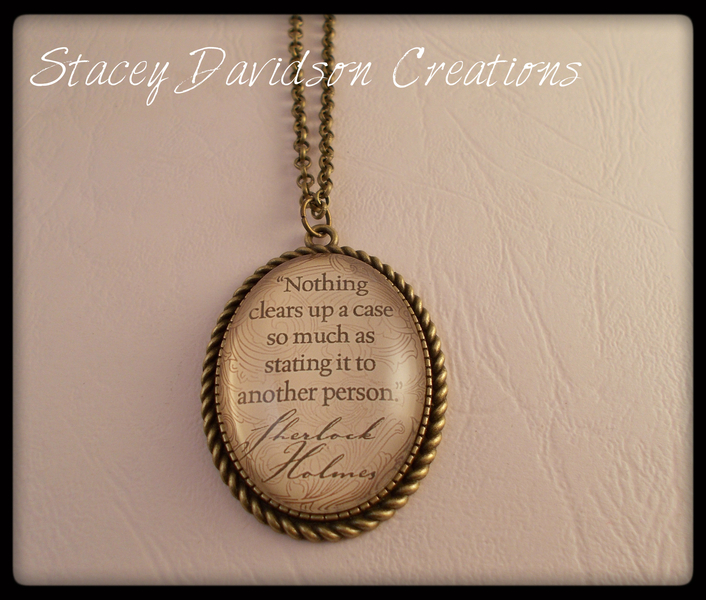 Sherlock Holmes Necklace/Literary Jewellery
Price: £11.00
Delivery: £1.20
Delivery & Returns Policy
Nothing clears up a case so much as stating it to another person - Sherlock Holmes. The fabulous quote has been sealed under glass and set on a beautiful bronze tone pendant (inner measures 30mmx 40mm). It comes on a 20" antique bronze chain, which..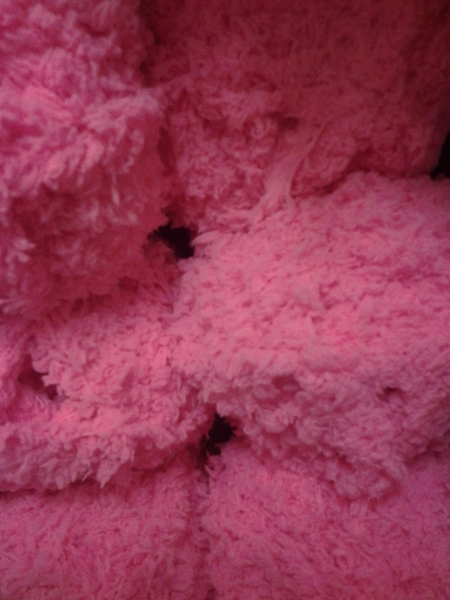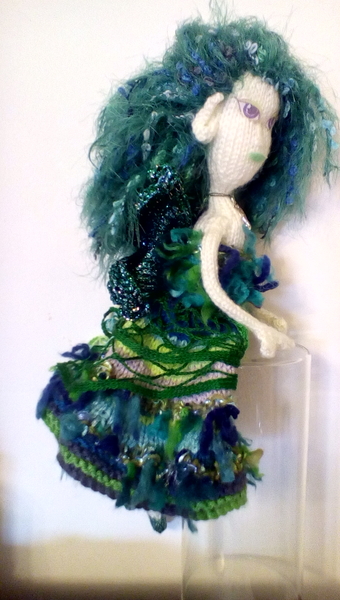 Marina the Sea Sprite Hand Knitted Faerie
Price: £20.00
Delivery: £3.90
Delivery & Returns Policy
Marina the Sea Sprite - hand knitted faerie by Bad Fairy Designs. In shades of greens and blues with her flowing seaweed hair trailing behind, Marina glides through the oceans unseen by all but the keenest eyes. Decorative doll, not intended to be used..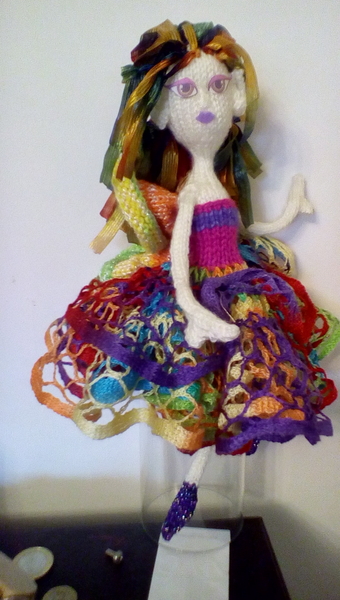 Hand Knitted Rainbow Dance Faerie
Price: £20.00
Delivery: £3.90
Delivery & Returns Policy
Rainbow Dance - hand knitted faerie by Bad Fairy Designs. Rainbow Dance brings joy and happiness as she swirls across the skies. She is dressed in bright rainbow colours and wears her sparkly purple dancing shoes. Decorative doll, not intended for use..