portable wine holder
Price: £35.00
Product Details
Goultys Doofawotsit, hand made in Lancaster from solid beech, its a two piece device for safely looking after your wine and glasses whilst you are outdoors.
Delivery & Returns Policy
We don't have a policy on this because we have never had anything returned. If you are not happy with your Goultys please feel free to return it.
Products for Sale by Goultys Woodturning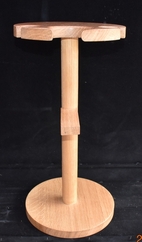 Price: £60.00
Delivery From: £5.00
Delivery & Returns Policy
Goultys Doofatable. Hand made in Lancaster from real oak and given a wax finish. This is the indoor version of Goultys Doofawotsit, This can be used as a wine table or turned upside down as a side table..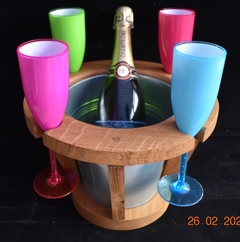 Price: £65.00
Delivery From: £5.00
Delivery & Returns Policy
Goultys Doofabubbly. Hand made in Lancaster from solid oak and finished with a wax oil finish. A sister product to Goultys Doofawotsit and Doofatable