memory bear - supply the fabric from loved ones
Price: £26.99
Product Details
memory bears made from clothes that mean something to you. Send me photo of the fabrics you wish to use and if suitable mail them to me. I will then make up the bear and send photo if you are happy with the product payment will need to be forwarded before item mailed.
Delivery & Returns Policy
delivery is free. If dissatisfied with item a concern please contact me to discuss.
Products for Sale by Made in the shed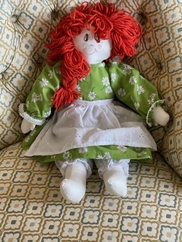 Price: £49.99
Delivery & Returns Policy
Hand crafted doll all clothes are hand made, faces are embroidered and hair is sewn on. 1.this doll has a green cotton dress which is covered in daisies. she has white broderie anglaise apron and pantaloons..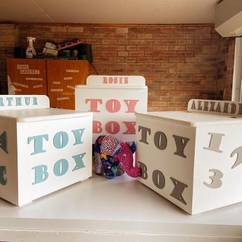 Price: £94.99
Delivery & Returns Policy
Each box is individually made decorated with lettering and numbers. personalised woth a name up to 9 letters