Medium sized vase, trellis leaf - hand painted
Price: £58.00
Product Details
Hand painted vase, matt black body with embossed style trellis leaf in gunmetal
Suitable for dry flower
H. 30 cm
W 11 cm
D. 11 cm
Delivery & Returns Policy
If you change your mind for whatever reason, I am happy to offer a full refund within 14 days of purchase.
I would collect at your convenience and pay your refund in full, as long as the item is not damaged.
Products for Sale by andrew michael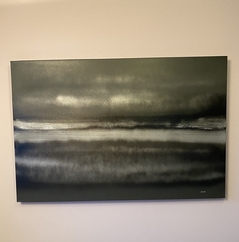 Price: £250.00
Delivery From: £0.00
Delivery & Returns Policy
Using fine spray and hand painted layers, this medium sized canvas provides a different vision for each viewer and on its completion I thought it captured that stormy distant coastline on a winters night..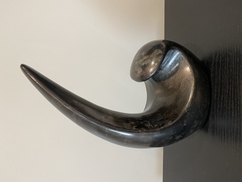 Price: £39.00
Delivery From: £0.00
Delivery & Returns Policy
Hand painted in tones of charcoal & slate metallic H. 28 cm W. 16 cm D. 10.3 cm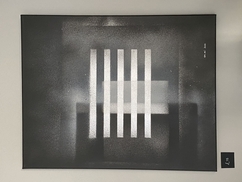 Price: £75.00
Delivery From: £0.00
Delivery & Returns Policy
Geometric images hand painted / sprayed tonal hues of charcoal & grey H. 50 cm W. 39.5 cm Depth. 1.5 cm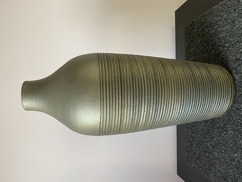 Price: £42.00
Delivery From: £0.00
Delivery & Returns Policy
A sprayed & hand painted bronze effect vase, large and quite a heavy piece, stunning for the conservatory ! H. 50 cm D. 19 cm