Man Cave Sign on Recycled Wood
Price: £9.99
Product Details
This man cave sign is made from a cut down recycled scaffold board. It is handpainted in acrylic paint with a picture of a boot. The boot represents the hard work Dad's do, whether paid work or working to fix, mend, make and repair things.
Dimensions 22.2cm x 3.5cm x 28.2cm
Delivery & Returns Policy
We accept returns within 14 days. Buyer is responsible for cost of return.
Products for Sale by Akasha Artisan

Price: £10.00
Delivery & Returns Policy
This coat rack is hand painted in large, pink flowers on a recycled scaffold board using acrylic paints. It is finished with two Fair Trade door knobs for hanging coats, scarves, dog leads, aprons, utensils..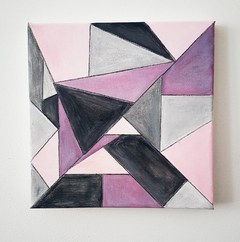 Price: £6.99
Delivery & Returns Policy
A small, original abstract artwork that features a trendy geometric design in pink, purple and grey. The artwork is painted on a canvas frame and is hand painted in watercolours. This artwork's contemporary..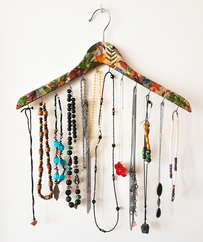 Price: £4.50
Delivery & Returns Policy
This jewellery holder is made from a recycled coat hanger with a decoupage jungle design and 10 hooks. Keep your valuables together in one place with this simple but practical solution for small spaces..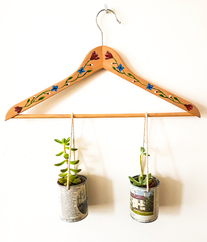 Price: £4.50
Delivery & Returns Policy
Planter made from recycled coat hanger, tin cans and rope. The coat hanger is hand painted and the tin cans have been covered in a decoupage design featuring newspaper cuttings. The succulents pictured..