Keto Truffles
Price: £11.00
Product Details
Chocolate on a Keto diet, yes you can.
These hand made chocolate truffles are made using sugar-free (60% cacao solids) dark chocolate with almond butter, and then rolled in a variety of coatings. Each truffle weighs approximately 15grams before coatings are added. These are a sure way to satisfy any craving for between-meal snacks or can be used as treats for friends and family, or as party treats.
These have a carb rating of net 2% per truffle.
Sold in gift boxes 12
Truffles shown are coated in mixed nuts, sugar-free cocoa powder, and dessicated coconut. Other varieties of coating are possible which would depend on the availability of the ingredient, cost, and whether others are likely to want the same. Contact me with your requirements, maybe I can help you out.
When ordering please allow 5 working days for despatch.
Allergen Advice:
This item contains NUTS, TREE NUTS and PEANUTS and may also contain MILK.
All of our chocolates are handmade with as much care as is possible to ensure our product is safe, as the equipment used is the same for different types of chocolates, there may be miniscule traces of Egg, Gluten.
Delivery & Returns Policy
Made to order produce, returns not accepted.
Products for Sale by Jims Chocolate Box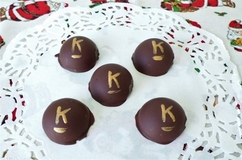 Price: £11.00
Delivery & Returns Policy
Keto low carb chocolate fat bombs are an excellent and tasty treat to have as an any time snack or a dessert. Who says you can not have chocolate when dieting. These hand-made unresistable morsels contain..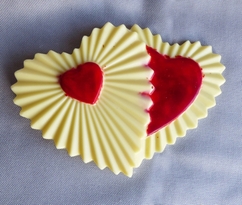 Price: £5.00
Delivery & Returns Policy
Double Heart hand-made with the finest Belgian Chocolate, an ideal gift for Valentines day, birthdays, anniversary, mothers day or any day to say thank you, I love you. This can be made with either White..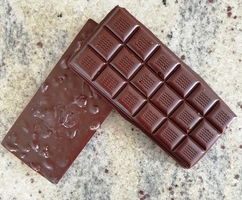 Price: £6.50
Delivery & Returns Policy
Treat the man in your life to one of these delicious rum and raisin bars. A treat of dark chocolate mixed with rum infused raisins. If you are lucky he might even share some with you. It can be collected..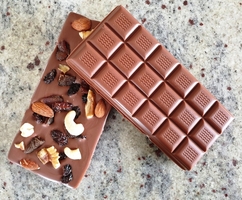 Price: £4.00
Delivery & Returns Policy
A nutty and fruity chocolate bar made with the finest Belgian chocolate topped with a selection of nuts and dried fruits. An ideal gift for Fathers day or any other day of celebration. This 15cm x 7cm..