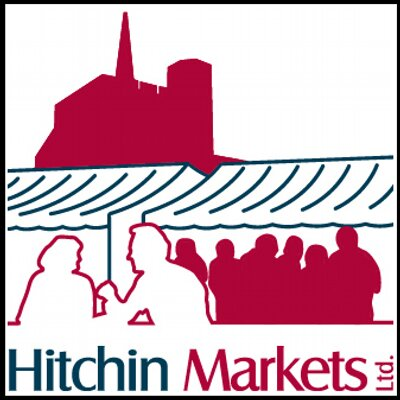 Ideal Stallholders for this event
Animals and Pets
Antiques & Furniture
Art & Design
Baby and Children Gifts and Services
Bath & Body
Beauty
Books
Cakes & Baked Goods
Candles and Wax Melts
Cards & Gift Wrap
Ceramics and Pottery
Chocolate & Confectionary
Clothing and Shoes
Craft Supplies
Cross Stitch & Tapestry
Decopatch
Dolls Houses & Miniatures
Embroidery
Event Catering & Event Entertainment
Fabric Items
Face Painting & Glitter Tattoos
Floristry & Floral Arrangements
Food and Drink
Garden & Outdoors
Gifts
Glass & Mosaic
Gothic, Steam Punk & Alternative
Graphics, Logos & Business Cards
Hair Accessories & Millinery
Handbags and Accessories
Handmade & Handcrafted
Holistic Therapies
Home Decor
Jams, Chutney & Preserves
Jewellery
Knitting and Crochet
Leather
Lingerie
Music & Entertainment
Mythical and Fantasy
Needle Felt & Textile Art
Papercraft
Party Supplies & Home Party Events
Personalised & Customised Gifts
Photography
Polymer & Fimo Clay
Preloved
Psychic Reading
Recycled, Ethical, Fair Trade & Organic
Seasonal/Special Occasion
Shabby Chic
Sock Animals, Teddy Bears & Dolls
Spiritual Gifts
Stationery & Invitations
Toys and Games
Vintage
Wedding
Woodcraft & Metalwork

Hitchin General Market On Tuesday
Date:
13/03/2018
Venue:
20 Churchgate
Address:
Hitchin Markets
Hitchin
Hertfordshire
SG5 1AB

| | |
| --- | --- |
| Event Organiser: | Hitchin Markets ltd |
| Organiser Contact: | Hitchin Markets |
| Contact Number: | 01462456202 |
| Number of Stalls: | Variable |
Customer Arrival Time: 08:30
Customer Departure Time: 16:00
Admission Price: FREE
Stallholder Arrival Time: 07:00
Stallholder Departure Time: 16:00
Cost of Stall: £See Below
Event Type
Craft Fairs
Markets
Event Details
Tuesday- General Market
The Tuesday general market offers a wide range of products and services including haberdashery, fishing tackle, hair cuts and fresh food.
Whether you are looking for specific products or wish to browse and enjoy the market atmosphere, the Tuesday General market is a great mid week destination.
On a Tuesday, the market is open from 8:30am until 3.30pm. (From Nov)
Tuesday Stall Offer
Stalls from £11.00 on Tuesdays
Have you ever wanted to start your own business? Or looking for a new career?
Why not become a trader at Hitchin Market on a Tuesday, for only £8.00 a stall. And with insurance from as little as £9.17 a day or £46.35 a year, it is the perfect time to join us on a Tuesday.
Casual Traders
Many new traders choose to become a casual trader at Hitchin Market. A casual trader can come and trade as little or as often as they wish. Casual traders are asked to arrive on the day of trade between 7:00am - 7:45am and report to the Markets Assistant or the Market Office. Casual Traders are asked to be covered under public liability insurance up to £5 million. Hitchin Market aims to keep a fair balance of goods and produce on offer. You should always contact the Market Manager or a Markets Assistant if you are interested in trading to discuss your commodity and availability. Car park permits cost £3.00 per day for Casual Traders and the cost of a stall as a casual trader is as follows:
Tuesday- £1.50per ft
Friday- £1.50 per ft
Saturday- £2.50 per ft
Stall sizes range from 8ft to 14ft
Licensed Traders
A licensed trader is a trader who has signed a contract to confirm that they will attend every week on the day/s they have agreed to be licenced on. The trader will have a regular pitch and benefit from lower stall prices.
Its very simple to become a licenced trader. On the 1st day we would require the days rent and parking along with 4 weeks rent and parking which is used as a your last 4 weeks when you hand in your notice. Car park permits cost £3.00 per day for Licensed Traders and the cost of a stall as a Licensed trader is as follows:
Tuesday- £1.00per ft
Friday- £1.00 per ft
Saturday- £1.50 per ft
Stall sizes range from 8ft to 14ft
www.hitchinmarkets.co.uk/