Flower decor
Price: £25.00
Product Details
Handmade flower home decor
Delivery & Returns Policy
No delivery and returns
Products for Sale by Rustic & FabuLace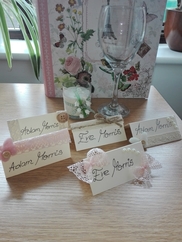 Price: £1.00
Delivery & Returns Policy
Handmade place/name cards using all style of craft material such as lace, fabric, buttons etc. All can be customised based on your own ideas. Please contact me for more details on: Alexandra.Robinson...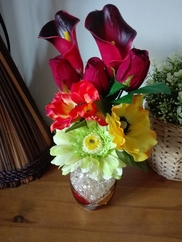 Price: £30.00
Delivery & Returns Policy
Brand new hand made and unique glass vase with multicoloured artificial flowers decoration.