Dolls House Miniatures
Price: £15.00
Product Details
Crepe or Tissue Paper Bouquets & Single Flowers.
Poppies, Roses, Carnations Pinks, Daffodils.
Many colours available, all Hand Made to order.
Please give enough time to make your order.
Delivery & Returns Policy
Please ask us about Returns on certain items.
Products for Sale by Cre8wivme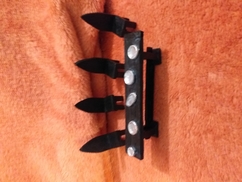 Price: £8.50
Delivery & Returns Policy
1:12 scale Dolls House items. Handmade for your ideas. Different parts of a house, ie Bedroom, kitchen, etc. Different styles for different eras. Items may take a while whilst I source materials...