Dog Feeder/storage personalised reclaimed wood
Price: £35.00
Product Details
Personalised dog feed with storage for food and treats. Made from reclaimed wood and can be Made to any size and any amount of bowls
Delivery & Returns Policy
We offer returns within 7 working days of delivery and full product price will be refunded providing product as sent
Products for Sale by Touched Wood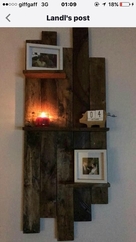 Price: £25.00
Delivery & Returns Policy
These bespoke shelves are approx 4ft by 2ft they are all made from reclaimed timber and can be stained , distressed or any colour effect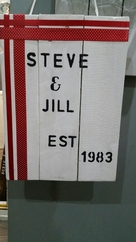 Price: £15.00
Delivery & Returns Policy
Personalised reclaimed wood plaques . Can have any txt and any design. These are made for couples and ideal as wedding gifts. Could be Made for babies, christenings, mothers day etc..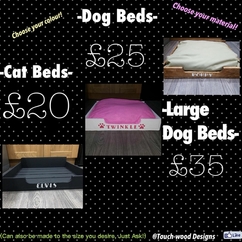 Price: £20.00
Delivery & Returns Policy
A bespoke personalised bed for your pet all bespoke in reclaimed wood with a choice of washable cushion colour. Cat beds and dog beds all different sizes and prices. Made to fit your pet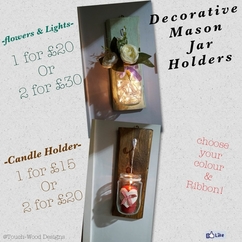 Price: £1530.00
Delivery & Returns Policy
Bespoke,rustic,shabby chic candle/lghts/flower mason jar wall hanging. Look lovely on any wall. Idea for wedding,gifts or outside on a lovely summer evening Can have any colour choices e.g. Candle colour..