Cotton and Fleece Snuggle Blanket
Price: £20.00
Product Details
Pushchair/ snuggle blanket made from chevron cotton and fleece.

There is to choices of:

1-chevron print and red

2-owl print fabric and purple fleece

2-owl fabric with pink fleece
Delivery & Returns Policy
If you wish to return an item for a certain reason ,please email us for a replacement or refund within 7 days of receipt provided the item is still in its original condition and packaging.Please note we are unable to accept returns on custom made items unless they are faulty.
Products for Sale by KOKO & KOKO Designs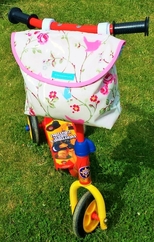 Price: £16.00
Delivery & Returns Policy
Child scooter / bike bag, in oilcloth easily attached onto a child `s bike or scooter using the attached velcro straps. Please let us know the print and color you purchased to enable us to dispatch the..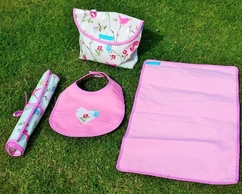 Price: £45.00
Delivery & Returns Policy
Baby oil cloth changing set- *bib lined in corduroy *changing mat lined in corduroy *snack pad ,feed your toddler on a clean mat when out and about. *mini bag that can be used as a shooter/bike bag..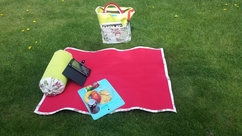 Price: £62.50
Delivery & Returns Policy
Beach / picnic mat and bag set. Waterpoof and very roomy bag with 4 outside pockets and a hook to hook on a set of keys, practical for outdoor life.These accessories are made from the same material that..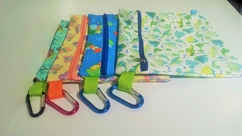 Price: £13.00
Delivery & Returns Policy
PUL Wet bags .Good to have in a baby's changing bag for reusable traditional nappies, damp or messy items.They are waterproof and can be laundered together with other items.They come with a hook to hook..