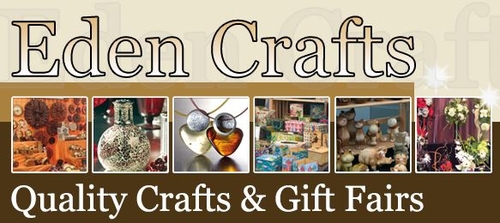 Ideal Stallholders for this event
Bath & Body
Candles and Wax Melts
Ceramics and Pottery
Cross Stitch & Tapestry
Embroidery
Gifts
Glass & Mosaic
Hair Accessories & Millinery
Handbags and Accessories
Handmade & Handcrafted
Jewellery
Knitting and Crochet
Leather
Papercraft
Personalised & Customised Gifts

Blenheim Horse Trials
Date:
19/09/2019 to 22/09/2019
Venue:
Blenheim Palace
Address:
Blenheim
Nr Woodstock
Oxfordshire
OX20 1PS

| | |
| --- | --- |
| Event Organiser: | Eden Crafts |
| Organiser Contact: | Dina Samara |
| Contact Number: | 02087884434 |
| Number of Stalls: | Variable |
Customer Arrival Time: 09:00
Customer Departure Time: 18:00
Admission Price: See Website
Stallholder Arrival Time: 00:00
Stallholder Departure Time: 00:00
Cost of Stall: £See Below
Event Type
Agricultural Shows
Country & County Shows
Craft Fairs
Event Details
Blenheim Horse Trials.
19/9/2019 to 22/9/2019
Blenheim Palace, Woodstock, Oxfordshire, OX20 1PS
A major event set in the stunning grounds of another of England's finest houses, we are attending Blenheim for the tenth time. The event has been running since 1990 and is firmly established as a major event in the equine calendar. The trials attract the best riders in the world and 61,000 visitors, including a high proportion of serious shoppers. 80% are ABC1s, with the highest proportion of Abs in any sport, and the female/male split is 60/40. 50% of the total visitors place huge importance on the shopping opportunity with 38% of these expecting to spend £150+ and a further 40% expecting to spend £50-150.
The shopping village is laid out as an olde worlde high street and includes a wide variety of outlets offering quality and unusual gifts. The Eden Crafts marquee will occupy a prominent position and will have wooden flooring. This is a major opportunity to present your products to a discerning and affluent public at a time when they are looking for Christmas presents for family and friends.
Thursday 19th – Sunday 22nd September
Set Up; Wednesday: 2.00 pm – 8.00 pm, Thursday: 7.00 am – 8.00 am
Trading; 9.00 am – 6.00 pm
Space; 8ft x 6ft. This space includes the access to your stand.
Price; £549.00 Extra 1ft x 6ft: £68.62
Electrics; £15.00 (Maximum 500w per 8ft stand)
Table; £10.00
Chair; £2.00
www.edencrafts.co.uk/